DVERG × OREGONIAN CAMPER
Pop-up Trash Box
Regular price
Sale price
$31.00
Unit price
$0.00
per
Point
For those who are particular about it, even the trash can is stylish.

Even if you've got all the gear you're looking for, it's a waste if the plastic garbage bags are exposed. In the field, I want to show the difference from others by sticking to the trash can.

DVERG's custom-made pop-up trash box has a camouflage pattern line, but the black fabric is used as a base to create a calm tone.

It fits not only stylish campers who have gear in a single color such as black or coyote, but also military campers who mainly use camouflage patterns.

It may be needless to say now, but the usability is outstanding.
Secure the garbage bag with snap buttons placed inside. There are 6 snap buttons in total, so you can use a large bag. You can attach two small bags to sort garbage.

It can be folded compactly, so it is easy to insert it into the gaps in the cargo bed of a car that is full of cooler boxes and containers.

It is also appreciated that the ease of use has been upgraded in response to user feedback.

In the previous model, I remember having trouble fastening it with Velcro when folding it, but this time it uses a buckle, so I just snap it on.
Also, since a loop is added to the bottom, there is no need to worry about dust flying away even in strong winds once the peg is down.


【please note】
This product has undergone detailed specification changes from the previous model to make it easier to use.
① Added a buckle to make it easier to fold when storing.
② Add a loop for peg down on the back.


[Recommended items to buy together]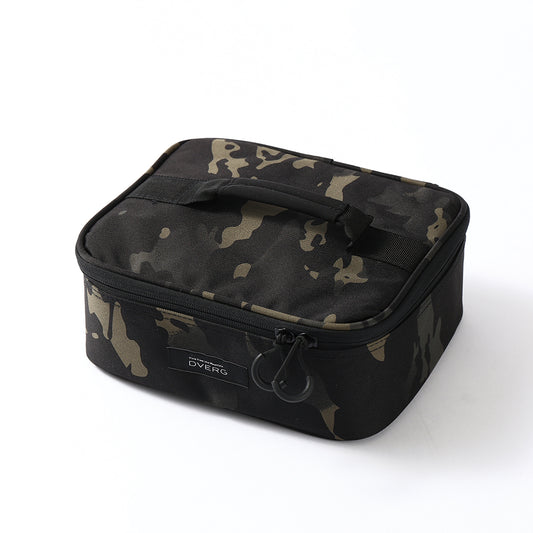 Regular price
Sale price
$25.00
Unit price
$0.00
per
Regular price
Sale price
$7.00
Unit price
$0.00
per
Spec
| | |
| --- | --- |
| Color | Black&Black Camo |
| weight | Capacity: approx. 55L |
| Size | Diameter 40 x Height 45cm |
| Material | TP-700 Polyester 100% |
Information
Shipping fee will be calculated at checkout.