DVERG×PLus Beat
Leather mat
Regular price
Sale price
$61.00
Unit price
$0.00
per
Point
A Japan-made leather mat that fits perfectly in a field rack.
*Field rack is not included.
An inorganic field rack quickly changes to a warm table. I made it to display products during an event stall.
I asked PLus Beat, who was exhibiting at the same event, to make a product that fits the size of the field rack. I like the vintage look of the leather, so I commercialized it. When I asked about it, I was told that a Japanese craftsman dyed each piece by hand, giving the unevenness of the surface a hand-made finish.
Also, when it comes to floor treatment, Tokonol is the mainstream, but since it can melt with heat, it is finished with beeswax, which has a high melting point. You can feel PLus Beat's consideration for outdoor use.
Naturally derived beeswax is expensive but environmentally friendly wax. If you don't know anything about it, it may look like it's just cut out leather, but it's packed with a lot of time and effort and the craftsman's passion.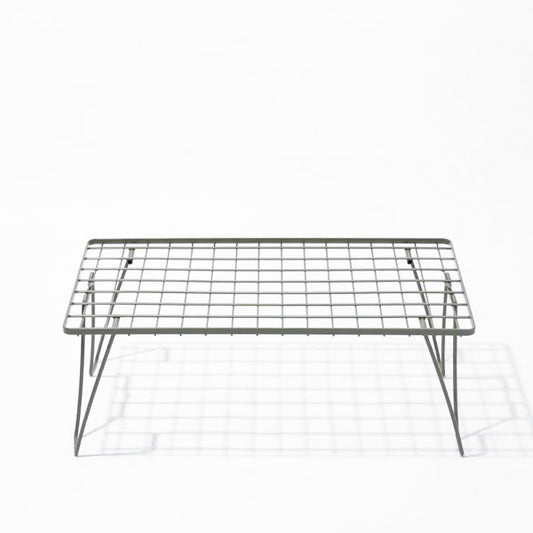 Regular price
Sale price
$38.00
Unit price
$0.00
per
Spec
Color
Black/Brown
Size
59.4×34.3cm
Material
Leather (Himeji leather), beeswax treatment (minstrel surface, floor surface)
Origin
Japan
Note
These products are handmade, so there may be individual differences.
When wet, please wipe off the water thoroughly with a dry towel.
There are fine scratches and marks on the surface of the leather.
Information
Shipping fee will be calculated at checkout.